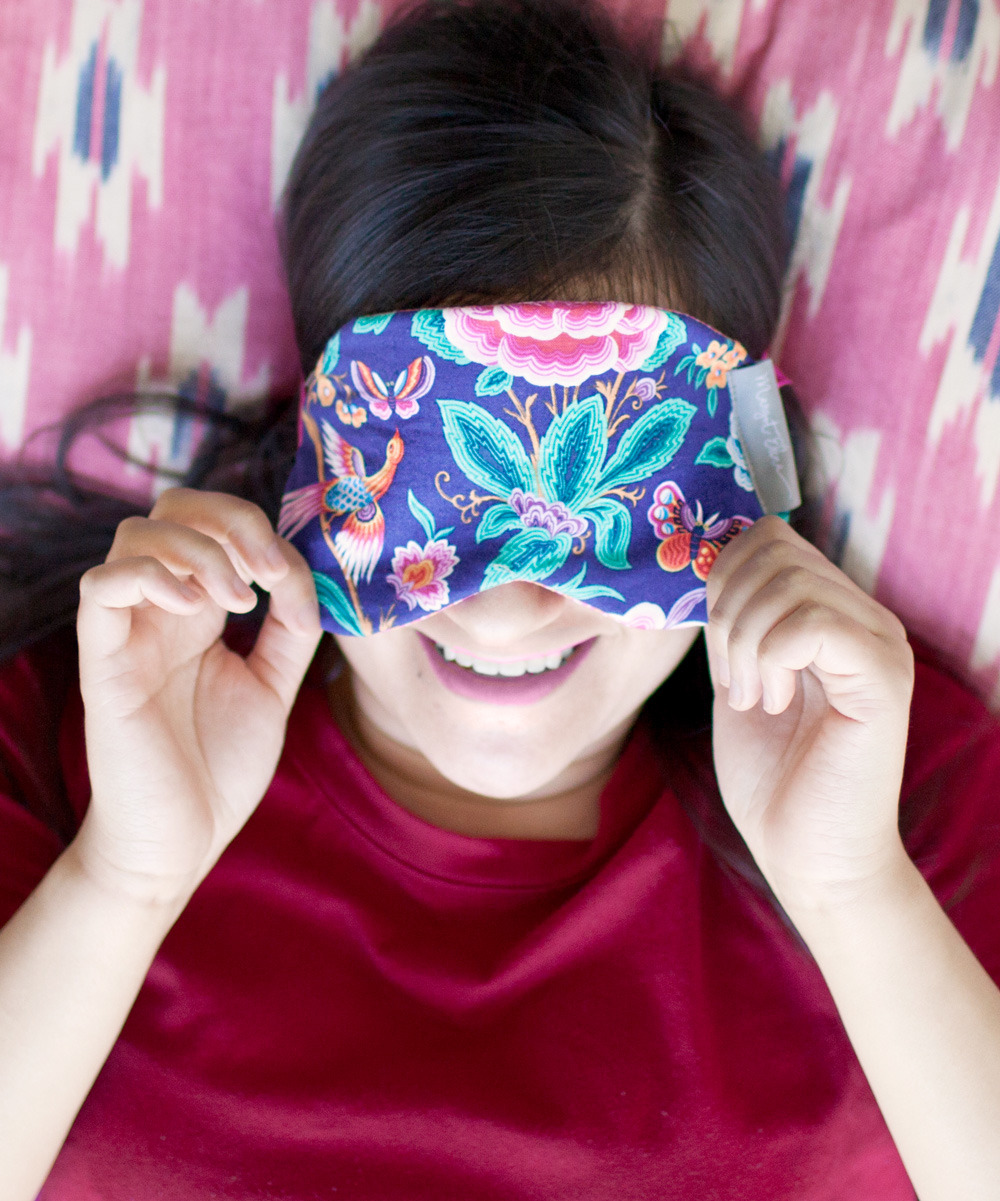 Stories & Songbirds Eye Mask
Close your eyes and let the soulful patterns of Stories & Songbirds carry you away. Born from a world of hand painted illustrations, vintage textiles, and free-spirited pattern play, each beloved print tells a story all its own. Sweet dreams await!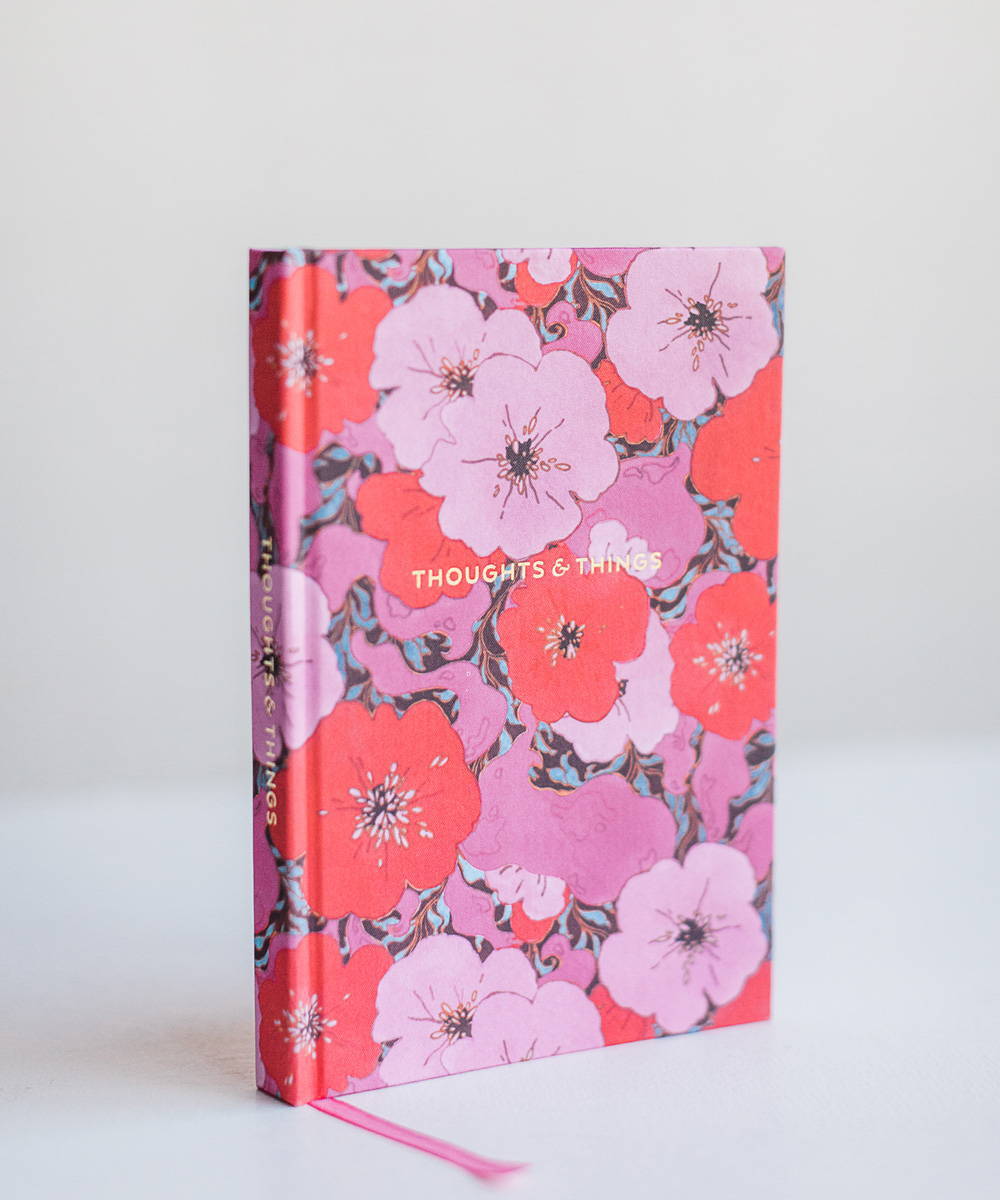 Exclusive Book of Thoughts & Things
Book of Thoughts & Things Floral Journal
A haven for daydreams and musings, these lovely pages enclose a world of possibilities. Captivating patterns mix & mingle to delight as they inspire. The beginnings of a beautiful story.
Travel-Size Dream Perfumed Shower Gel & Body Lotion Duo
A dreamy duo made to travel. Luxe lather of soft soapy suds conditions as it cleanses, delivering skin essential nutrients to smooth & moisturize. Follow with divinely hydrating lotion to envelop skin in radiant moisture. Delicate floral infusions of White Tea & Honeysuckle leave skin deliciously fresh.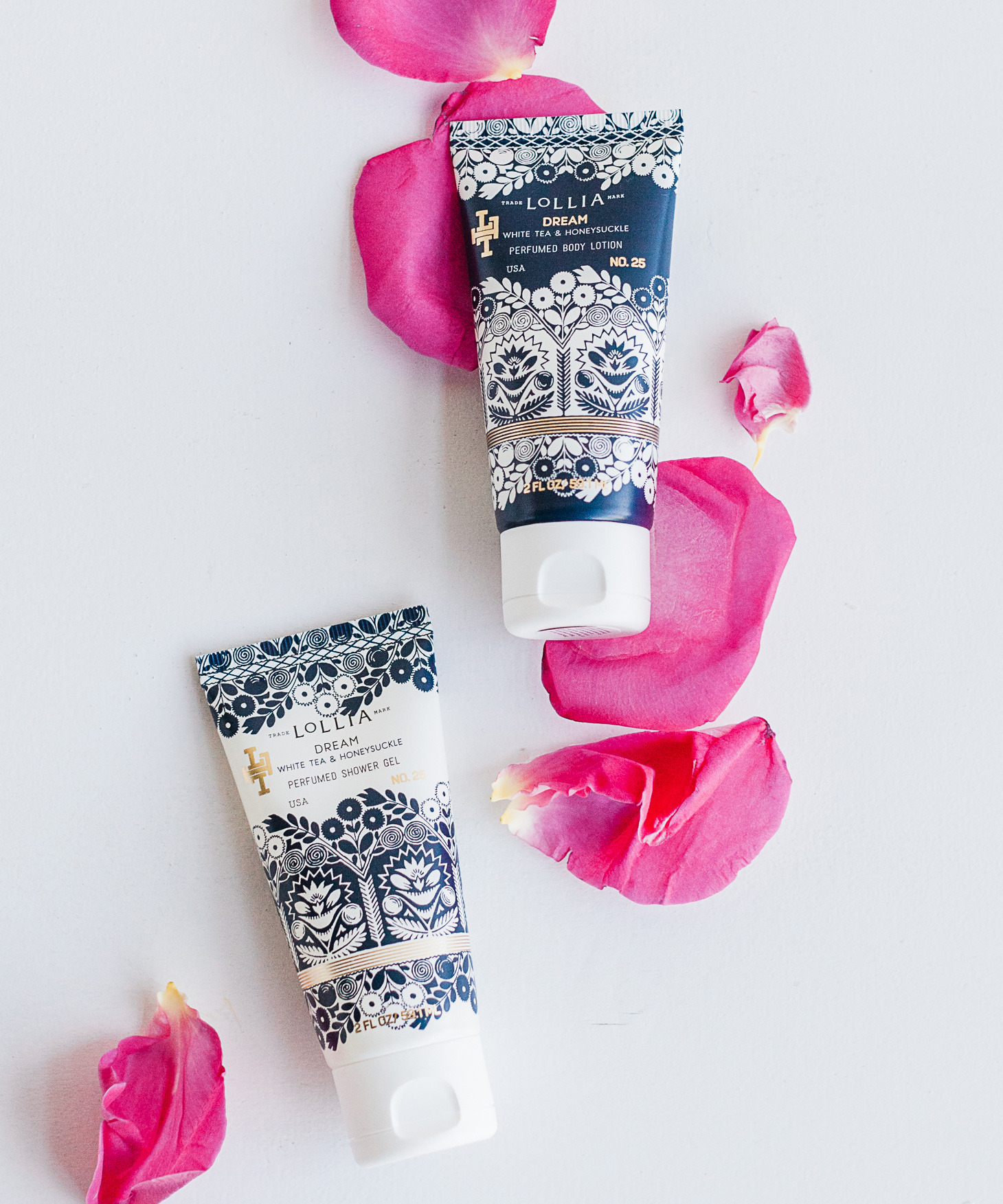 Cucumber Rose Lip Therapy
Pucker up for a pout-pleasing treat packed with richly moisturizing Cocoa Butter, Aloe Leaf & Vitamin E. This ultra-nourishing formula delivers sweet, soothing hydration to leave lips supple & smooth.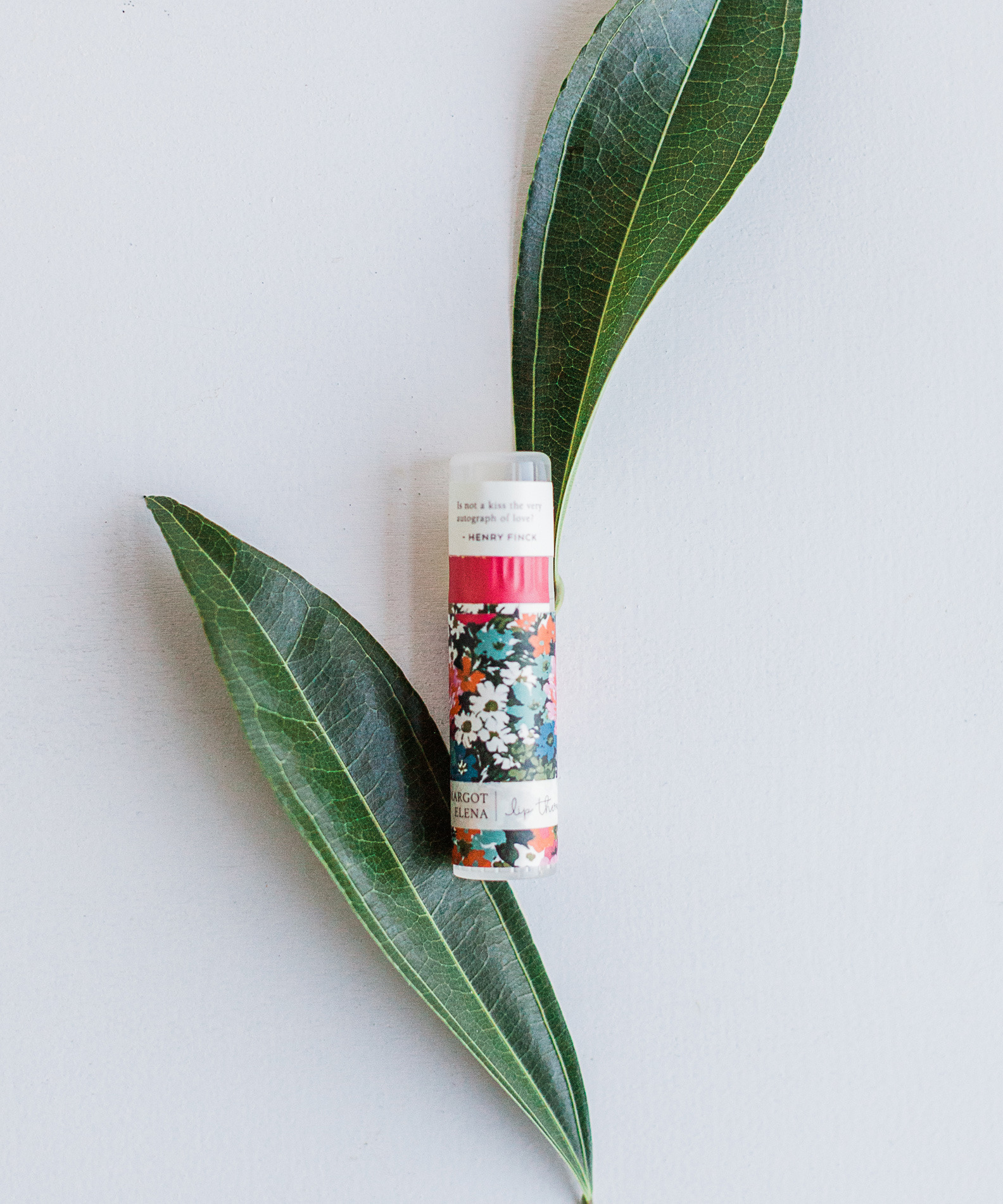 Still available! Shop these items from our Fall Discovery Box
Customers LOVE our Discovery Box - thank you!
"Here you go! The luscious Margot Elena Fall Discovery Box unveiled! Isn't she gorgeous?! Chockfull of delectable body and skincare treats! This box is truly experiential, it's always such a treat to unbox! The first thing that hits you is this bouquet of fragrances, just like real flowers. Then your eyes take in that riot of colors and your soul feels so happy!
❤️🌈💕"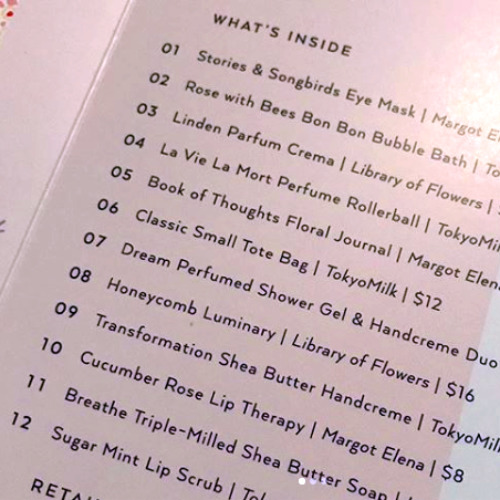 "Just received my amazing Margot Elena fall discovery box and I'm overjoyed with all my new swag... I don't subscribe to any other boxes with exception to this one because it does not disappoint. I used to spend a small fortune on fragrance and various items until I signed up for my first box and each one is better than the next. I have one, ONE SUBSCRIPTION and it's to Margot Elena. Check it out. Love love love ❤️❤️ 50$ for 200$ worth of products? Come on."
"Margot Elena boxes just get better every season"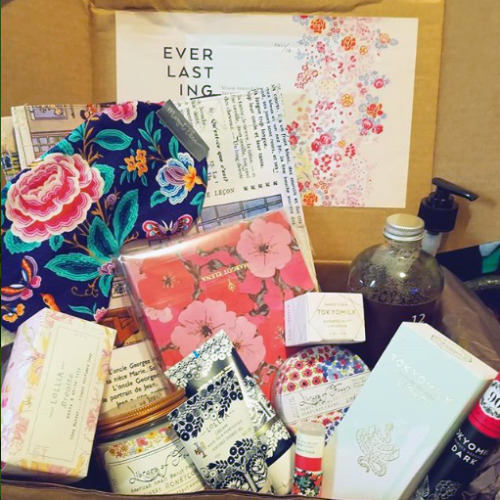 "Hands down the best subscription box that I get, everything smells soooooo good & prettyyyy"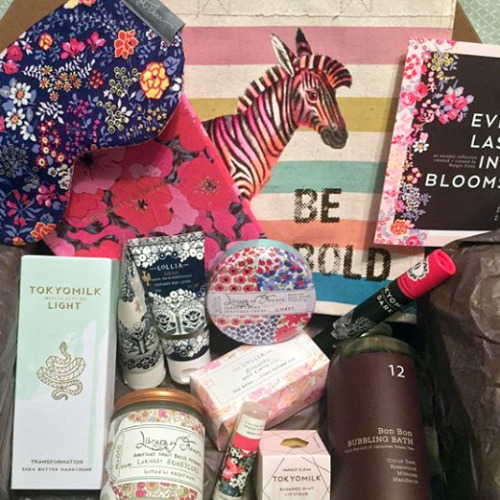 "The @margotelena Discovery Box continues to impress me. Here is the Fall box. The journal, zebra tote bag, and bubble bath are my favorite items in this season's box. Everything smells simply amazing!"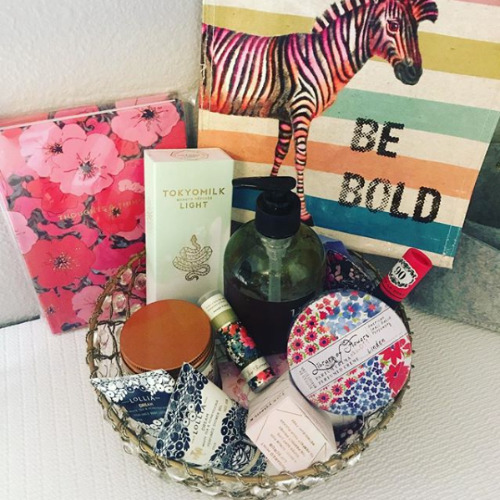 Past M.E. Discovery Subscription Box Reveals...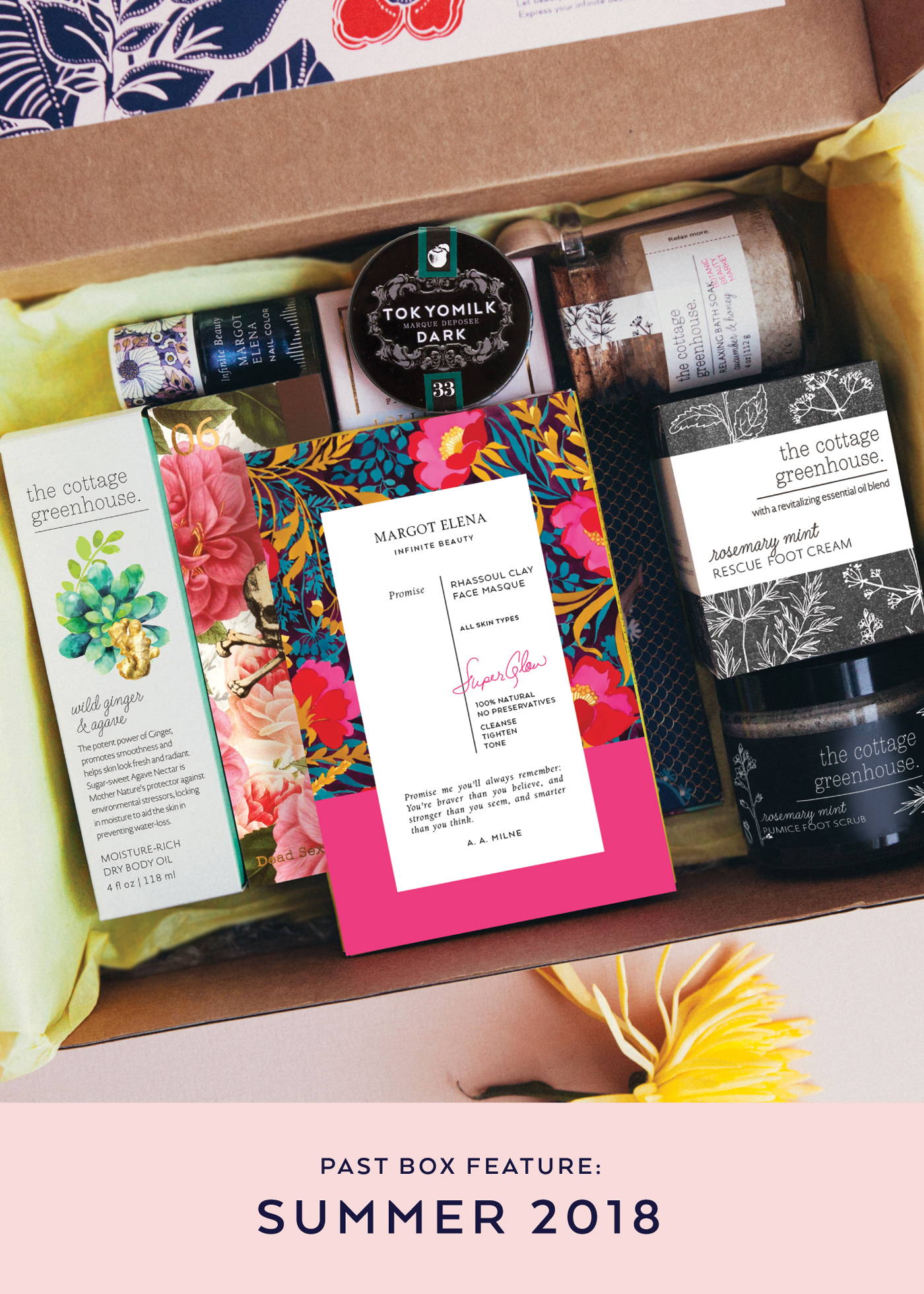 Summer 2018 Products:
Honeycomb Striped Turkish Towel
Rosemary Mint Foot Scrub
Rosemary Mint Foot Creme
Infitite Beauty Nail Polish
Gold Foil Print Postcard Set
Dead Sexy Bon Bon Shea Butter Lotion
Wild Ginger & Agave Dry Body Oil
Rhassoul Clay Face Masque
Poetic License Fine Perfumed Soap Trio
Pretty Rotten Lip Elixir
Cucumber & Honey Relaxing Bath Soak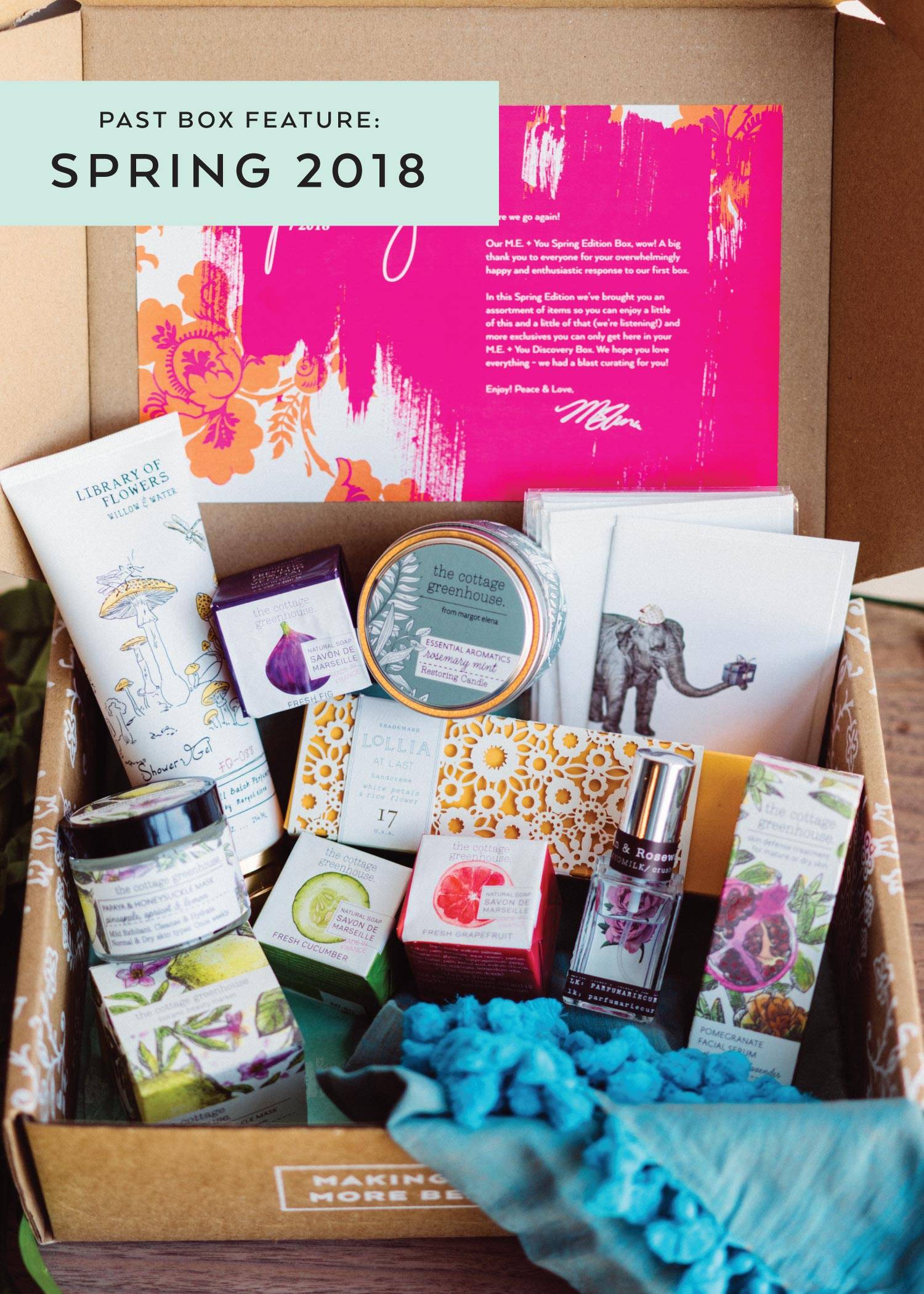 Spring 2018 Products:
Papaya & Honeysuckle Face Mask
Handwoven Natural Fiber Tassel Scarf
Rosemary Mint Travel Candle
At Last Shea Butter Handcreme
Pomegranate Facial Serum
Gin & Rosewater Eau de Parfum
Willow & Water Perfumed Shower Gel
TokyoMilk Signature Stationery Set of Five
Cucumber French Soap
Grapefruit French Soap
Fig French Soap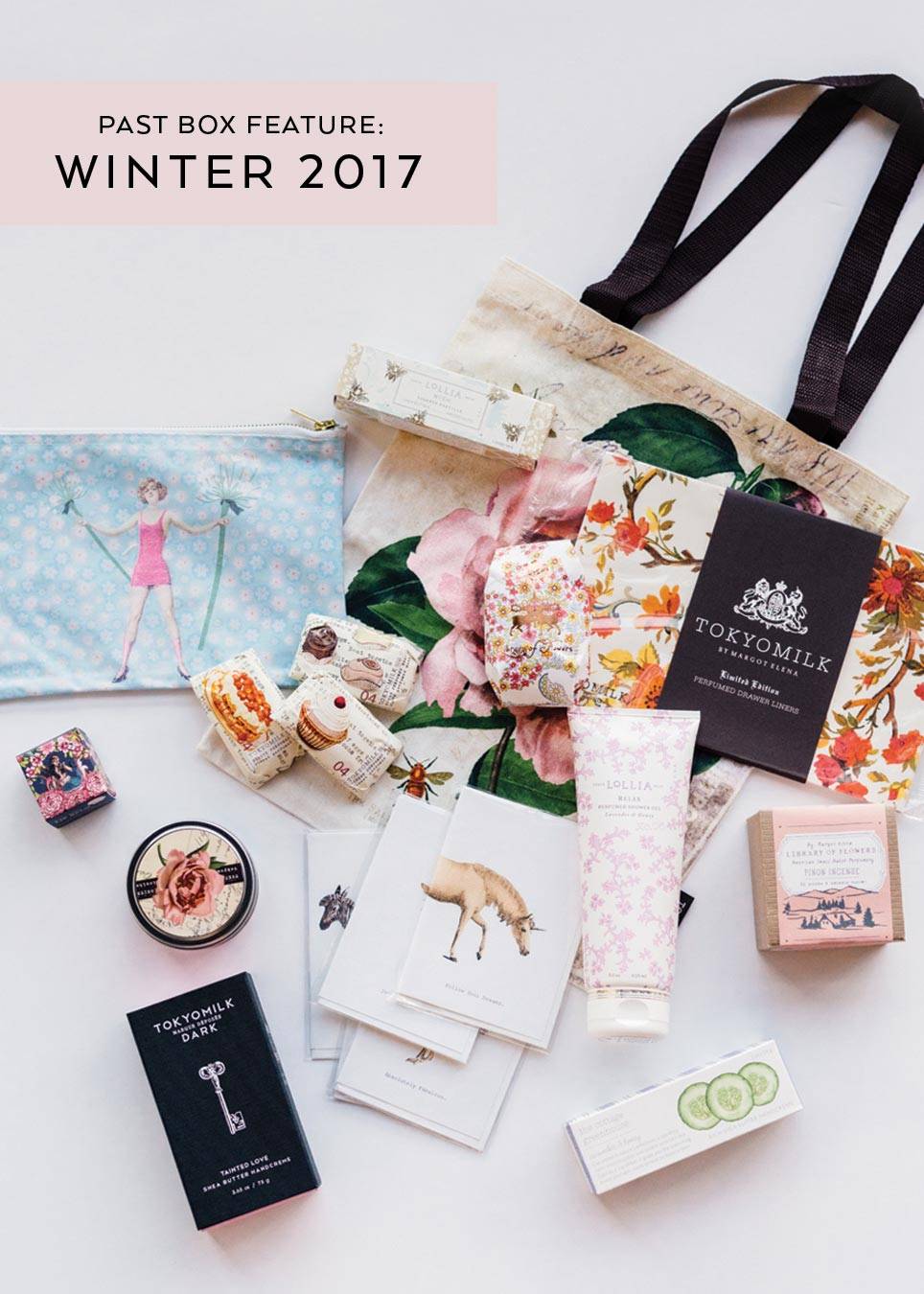 Winter 2017 Products:
Tainted Love Handcreme
Relax Perfumed Shower Gel
Gine & Rosewater Travel Candle
Kabuki Perfumed Drawer Liners
Honeycomb Shea Butter Soap
Cucumber & Honey Handcreme
Kiss of the Mermaid Lip Balm
Rose with Bees Tote Bag
Pinion Incense
Wish Travel Handcreme
TokyoMilk Signature Stationery Set of Five
Dandelion Girl Cosmetic Bag
Mini Soap Trio